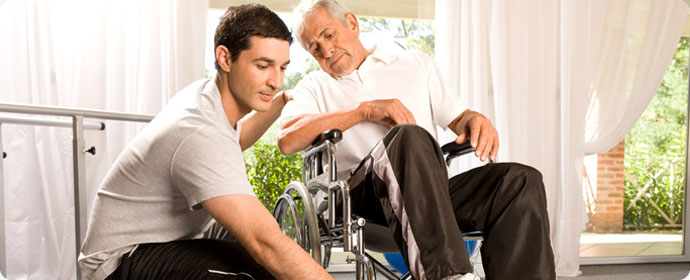 O
ur physiotherapists are committed to providing client-centred care while respecting the dignity of our patients and they dedicated to working with our client to identify and maximize their ability to move and function throughout their lifespan. They are able to assess, diagnose and treat a variety of musculoskeletal and neurological conditions and also work in areas of disease, injury and disability prevention. They educate patients on self-management and promote active participation to develop patient self-efficacy. Our Physiotherapists can also recommend, develop and oversee active rehab programs on comfort of on your home or care home
Occupational Therapists
Initial Assessment
An initial assessment includes an introduction to Occupational Therapy services and a review of the client's current abilities and challenges. The OT will assess physical, cognitive and emotional barriers to participation in meaningful activities. Collaboratively, the client and OT will identify goals for OT rehabilitation services.
Hospital Discharge Planning and Home Assessments
Our Occupational Therapists provide hospital discharge planning and home assessments in order to ensure that a patient's transition from hospital-to-home happens smoothly.
Our Physiotherapists can help you with:
Post hospitalization or surgery
Hip fracture
Knee replacement
Post-stroke
Frequent falls
Mobility loss due to dementia/Alzheimer's
Palliative conditions
Medical Supplies
We can help you to make the process faster to get the equipment you need!
Powered and manual wheelchairs
Mobility scooters
Wheelchair accessories
Hospital beds
Stair lifts
Mastectomy supplies
Walkers
Bath and toilet safety
Patient lifts
Canes, crutches
Ostomy supplies
Incontinency supplies
lymphoedema supplies
Compression stockings
Wound Dressings