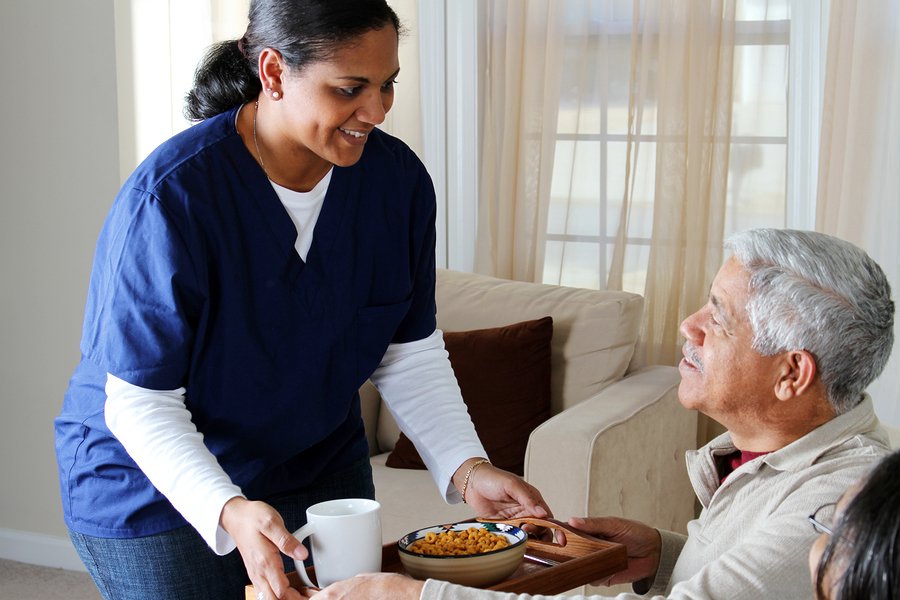 S
afe Care's live-in care is a 24/7 service to ensure that you are well looked after at the comfort of your own home. Our Live-in caregivers are trained to assist you with all your daily needs. All our live-in care givers are instructed to avoid using the client's property such as phone, television or car for their personal use and they are not allowed to receive any visitors.
To ensure that you are covered at all times, we assign a back-up care giver to every live-in care provider.
A Live-In Caregiver for your every need
A Live-In Caregiver is a caregiver who lives with a client to provide 24-hour care for people who have difficulty with daily activities like sleeping, bathing, and eating. Live-in care can be an alternative to assisted living or nursing homes. It allows the client to stay in their own home in familiar surroundings. Depending on your situation, a 24-hour caregiver may be more cost-effective than long-term care facilities.
The Live-In Caregivers from Safe Care Home Support give you and your family a break from constant caregiving duties as well as peace of mind in knowing that your loved one's needs are being met.
We provide caregivers for children, adults, and seniors with a wide range of disabilities and conditions, including aging, Alzheimer's and Dementia, quadriplegia or paraplegia, post-surgery recovery, rehabilitation assistance, hospice assistance, and more.
Benefits of Live-in Caregivers from Safe Care Home Support
RN Oversight – You're getting more than just a live-in caregiver, you'll receive the added value of free nursing oversight by a registered nurse. Our nurse is a coach to the caregiver, a resource for family members and an advocate for the client. Our nurses write a customized care plan based on the unique situation and coordinate care with other medical providers so that we are all aimed at achieving the same goal.
Aging in Place – Seniors can live in their own homes longer and have a better quality of life.
Can stay at home – Enables clients to remain living in their own home when they can no longer manage things like housekeeping, grocery shopping, transportation, or personal care.
Safety – Seniors and other clients can have memory issues that put them at risk. They can also have medical needs and chronic health issues that make it beneficial to have someone at home with them in case something happens.
Do activities they enjoy – Enables some clients to participate in activities that they were no longer doing because they couldn't do them without help. It can literally give them their life back.
Reduce caregiver burnout – Bring in more assistance, such as live in caregivers, to reduce the risk of family caregiver burnout and stress.
Respite – Allows family and friend caregivers to have time for themselves.
Our 24 hour Live-in caregiving services include:
Personal Care – Bathing, eating, dressing, toileting
Health Care – Medication management and transportation to physician's appointments. We can also provide skilled home nursing (LPNs and RNs) if medically necessary
Household Care – Cooking, cleaning, laundry, shopping
Emotional Care – Companionship, meaningful activities, conversation providing important mental stimulation
Find the Right Live-in Caregiver
At Safe Care Home Support, we are committed to the highest quality care. We conduct an extensive Complimentary Needs Assessment to build a caregiver profile that is the best match to your situation. We take into consideration: skills, education, personality, interest and how well they will get along with the patient. Our caregivers are pre-screened, competencied by our nurses and monitored on a regular basis.