The beginning of June also marks the beginning of Seniors' Week. From June 1-7, we celebrate all the wonderful older adults in our community. Normally, we would have in person celebrations and parties, special activities, and more to celebrate our seniors. However, with COVID-19 putting a damper on this year's festivities, we turn instead to celebrating you online. Let us virtually celebrate you and keep you active with *free* programs from around the Tri-Cities and region. (Cities offering programs are listed alphabetically). Of course, don't forget that we have programs available to you through our Adult Cognitive Wellness Centre. We have Virtual Cognitive Stimulation Programs and Socialization as well as several physical activities.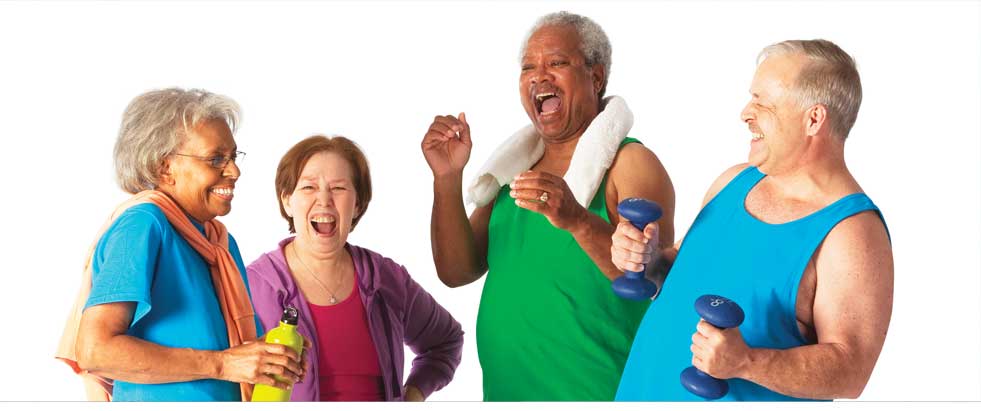 City of Coquitlam
The City of Coquitlam has a number of fitness classes for seniors with chair yoga, hatha yoga, chair fit, posture videos, gentle impact aerobics, and even a virtual walk around Riverview. Check out Coquitam's programs here, many of which are hosted on their YouTube channel.
City of Langley
Langley has a very neat program right now that is a United Way and London Drugs initiative called Local Love in a Global Crisis. They are matching seniors in need of companionship or assistance with a pre-screened volunteer. Find out more at https://www.uwlm.ca.
The Langley Senior Resources Society, while closed, is currently creating an At Home Activity Guide to keep you busy, so please contact them for more information by visiting http://lsrs.ca/.
City of New Westminster
New West is having several activities online for Seniors' Week, from a virtual birthday part to several talks. Find out more here through the New Westminster Record newspaper online and see how to register.
City of Port Coquitlam
Port Coquitlam's Wilson Centre is a hub of senior activity and, as such, they have created a great deal of content to keep seniors active during the coronavirus distancing situation. They add new workouts weekly, so be sure to keep going back. By clicking here, you will see the Seniors Virtual Fitness Classes when you scroll down the page.
See Port Coquitlam's efforts at keeping seniors socially connected and engaged by scrolling down on their Connect page. And indoor gardeners will want to navigate to their Create page.
City of Port Moody
The City of Port Moody has a few activities filmed for you to move along to. Keep yourself limber and moving with osteofit, yoga, and more, just by going to their YouTube channel.
City of Surrey
Similar to New Westminster, Surrey has several activities planned online for Seniors' Week 2020. Check out their online program through the City of Surrey website.
As Always
HandiDart is still running, just at lowered capacity. And the Alzheimer Society has outreach programs available.