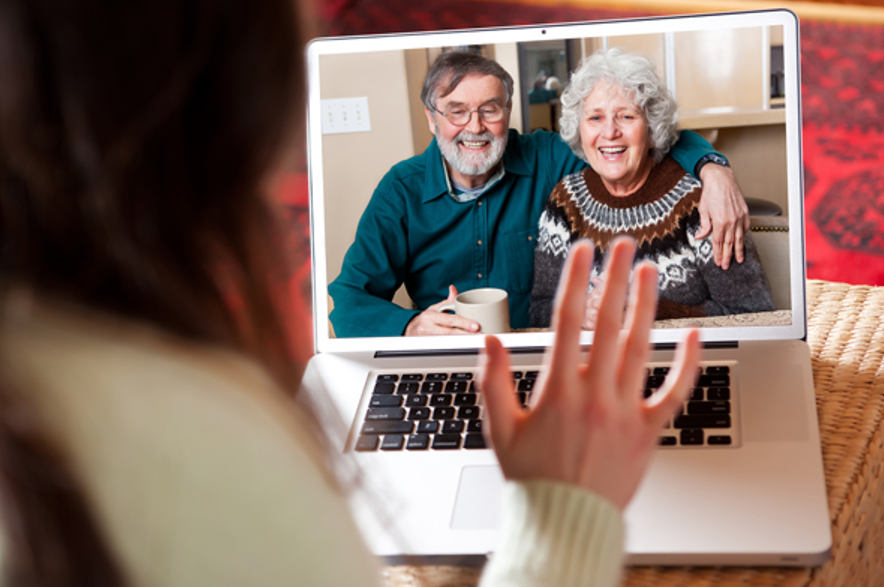 Never before has there been such a growing demand for eldercare and caregiver support services. In Canada, the 2016 Census from Statistics Canada, found that seniors (age 65+) now outnumber children in this country. Declining birth rates; far-flung families; a rising number of women in the workforce; and, the projected increase in Alzheimer's disease and dementia, all do not bode well for our capacity for caregiving.
As a result of these demographic challenges, it is no secret that the future of the caregiving industry will be technology rich. Several innovative developments are transforming senior care providing us with a view of the future. A survey conducted by American Association of Retired Persons (AARP) identified two areas where technology can make a difference: 75 percent of respondents indicated, peace-of-mind, and the other area of interest is scheduling and medication reminders for seniors.
Companies like Tochtech Technologies, a Vancouver-based digital health company are using a combination of motion sensor technology, voice integration and AI to develop innovative solutions that enable seniors to live healthier, longer lives while offering caregivers peace of mind. Tochtech's Vericare platform uses motion sensors and AI to track seniors' Activities of Daily Living (ADL) such as sleep, activity and social interaction routines, and develop an activity and behavior profile unique to the individual. At the slightest sign indicating a senior may not be their normal self, the system will automatically alert caregivers so that action can be taken. Notifications and alerts sent to caregivers' smartphones will notify of a potential fall, a wandering senior or undetected heartbeat while in bed. The Vericare platform's ability to detect the risk of illness such as a urinary tract infection enables preventive care in helping seniors remain healthy for longer. With a platform like Vericare, the system automatically alerts caregivers without intervention from the senior who may be too distressed to remember to press the emergency call button for help. Tochtech has been piloting its Vericare platform at a number of retirement communities in British Columbia. Feedback has been overwhelmingly positive with seniors noting that the system is non-intrusive.  They do not notice it, but at the same time feel safer as they know should an emergency happen someone will be notified.
Much has been reported lately on the isolation and loneliness of seniors, to a point where the UK has appointed a Minister of Loneliness. Technology has tremendous capacity to help bridge the distance gap between seniors and their caregivers as more families live apart. Tochtech's Tochie voice aide is an example of how voice technology has been used to bridge the distance gap. Tochie is a voice integrated reminder that allows caregivers to remotely personalize reminders using their own voice and setup a schedule. Caregiver messages will then play at the scheduled time to help remind seniors of medication routines and appointments. Tochie also allows caregivers to send a quick greeting or message of encouragement to enhance the social connectedness with caregivers and families.
To try the technologies discussed or to find out more:
Email:  contact@tochtech.com
Phone: 1-800-360-1286
Website: www.tochtech.com