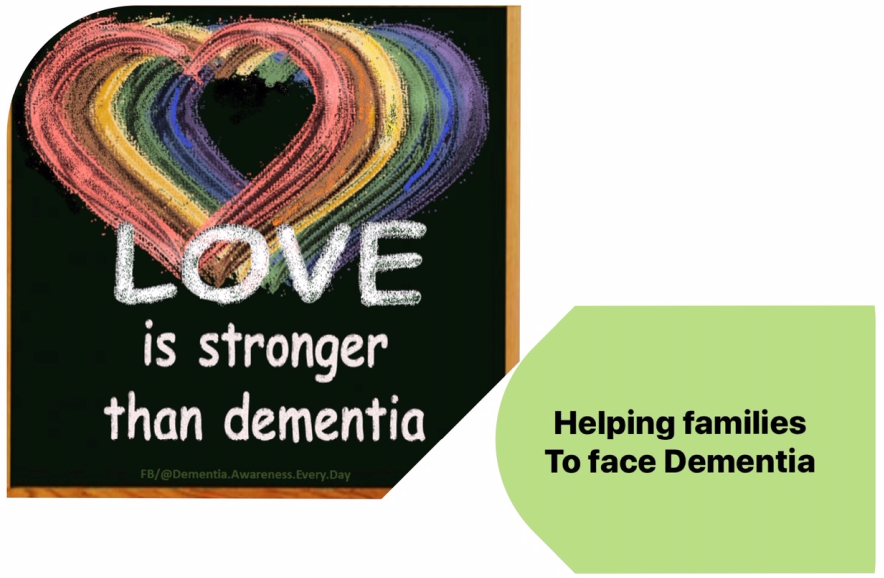 Typically when we think of the concepts of "grief" and "loss" what comes to mind is the loss of life—the passing of a person we care(d) about deeply. Grief is the experience of loss and the experience is different for each individual living through it.
Grief in the context of dementia is quite complicated. Losses tend to start accumulating long before the end of life. These losses will likely include a decline in the cognitive abilities of the person living with dementia (PLWD), changes in their personality, and a decrease in their ability to independently complete activities of daily living. It can be heartbreaking to bear witness to these changes. Beyond that there may be a change in the relationships that family and friends have with those living with dementia. For some persons living with dementia, their ability to serve as a confidante or parent figure may fade over time. Roles will shift. Expectations must too. None of this is simple. I am afraid that nothing I can write will be able to spare you from the discomfort and pain of grief.
I was inspired to write this difficult blog because I have experienced grief leading up to the passing of my last living grandparent. The purpose, here, is not only to share some of the realities of dementia (which often go un-discussed) but also to validate some of the feelings, you as a dementia partner or caregiver, may be experiencing or will experience. You are not alone and there are numerous avenues including help-lines and support groups for you to explore along your journey.
In our society we tend to under-recognize what academics and health care providers refer to as "anticipatory grief" which is a complex level of grieving that involves the recognition that the health of our loved one is declining or anticipating how much they will decline. We may begin to better understand the realities of dementia and a sinking realization that we are all mortal. Sadly, most cases of dementia are indeed life-limiting. The disease is slow and progressive. Dementia often claims life through the development of complications such as the inability to swallow or life-threatening pneumonia. This can take several years from the time of diagnosis and we should never lose hope. There is currently no cure for dementia but researchers are not giving up!
What I can suggest from personal experience is that you find your own ways of creating memories with the person you love who is living with dementia. You may have already found that your loved one is more able to recall memories from the past than recent times. With my Grandmother, I found that reminiscing with her about her childhood and early years of motherhood brought back positive memories and even seemed to build her confidence. Maybe you have an old box of photos and now is the time to have your loved one try to help you make a scrapbook. Bring out a camera with video or a recording device, and if your loved one agrees, record their life stories or write a journal. Take new photos and create your own memories with your loved ones. Some days are better than others so if these activities are distressing to the PLWD you should stop and perhaps try another day. Mornings tend to be better for reminiscing (and other activities requiring focus) than evenings for most living with dementia.
It is critical that you also take care of yourself. Talk to friends, reach out for community support, explore your grief. If you find this is not enough you may need to enlist the help of a counselor or physician. Grief can be exhausting and if held in it can impede our ability to be caregivers and it may even negatively influence our own health.
Walking the journey of dementia with a loved one or friend can be heartbreaking. Caregiving can be distressing and exhausting. But it is critical that we remember that no matter how difficult it may become for our loved ones living with dementia to express themselves, they are still the person we love. They deserve our love through to the end.
It was Lauren London who once said the poignant words: "Grief is the final act of love…"
For more information about living with grief and to further explore grief, I encourage you to visit links such as www.mygrief.ca or the https://alzheimer.ca/en/bc/Living-with-dementia/Grieving
Marissa Stalman BSN
Master's Student
Department of Gerontology
Simon Fraser University