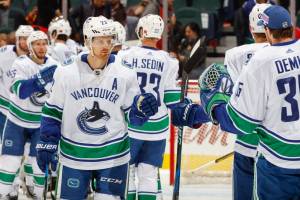 Finding the right gift for a senior family member can sometimes be a challenge. Many people downsize their homes or live in assisted living during their later years, decreasing storage space. This makes it important to select practical-yet-fun gifts that enhance the senior's quality of life. These thoughtful gift ideas are sure to brighten your senior loved one's holiday.
1. Adult Colouring Books
In 2015, four of the top 10 Canadian bestsellers across all categories were adult colouring books, and they remain popular today. Not only are colouring books an excellent stress-relief tool, they also can improve cognitive function. If you're choosing a book for a senior with vision problems, look for those with large print and pictures. Include a set of coloured pencils or crayons for a special touch.
2. Concert Tickets
Elderly people often are on fixed incomes, which can make it difficult to purchase theatre or concert tickets. If your friend or family member is a music fan, tickets to a performance at Vancouver's Orpheum Theatre can be a great gift. The unique, 90-year-old venue features accessible seating and hearing assistance along with several elevators. The venue hosts a variety of musical acts throughout the year, including orchestras and popular vocalists.
3. Jigsaw Puzzles
While jigsaw puzzles can be completed alone, they also present an opportunity for socializing with others. Many puzzles are available with large pieces that are easier to handle and see. Jigsaw puzzles come in hundreds of patterns and designs, making it easy to find one that suits the recipient's taste.
4. Audiobooks
Seniors with vision issues may enjoy an audiobook subscription, which gives them access to thousands of stories. Subscriptions can be accompanied by an inexpensive MP3 player and a set of headphones. If the recipient prefers to use CDs, many are available at local bookstores.
5. Sporting Event Tickets
Is your loved one a sports fan? Consider gifting him or her a set of Vancouver Canucks tickets this holiday season. Rogers Arena is a fully accessible venue that features elevators and easy-to-navigate entrances. Accompanying your elderly loved one to a sporting event is a great way to bond over your favourite team.
When picking out holiday gifts for seniors this year, remember that it's the thought that counts. Gifts don't have to be elaborate or expensive to have an impact on your senior loved one's holiday. Bringing over homemade cookies or a favourite magazine are other great ways to brighten a senior's day this holiday season. Simply spending quality time with those you love is the greatest gift of all.