Safe Care Home Support is the answer
Safe Care Home Support is the answer to independence for seniors. Whether the services are for you or a loved one, Safe Care Home Support can offer respite to family caregivers and help extend and enhance living at home as a safe and comfortable alternative to institutional living without the stress of interrupted routines and changes in daily habits. Safe Care Home Support provides a full range of both medical and non-medical home care services for seniors.

While Safe Care Home Support cannot replace the love and support of an elderly person's family, our caregivers provide helpful and necessary services needed to brighten the day, lighten the workload and ensure peace of mind. Safe Care Home Support provides 24 hour care for people who have difficulty with daily activities like sleeping, bathing, and eating. We provide Live-in care services that allows the seniors to stay in their own home in familiar surroundings.


Specialist for
Live-In Caregivers
We take great care to ensure that your health is never compromised. With every assurance, we guarantee that your health will be looked after!

Interim Care
We'll make you feel right at home, anytime. Our warm hospitality and care are unmatched, our staff is highly competent.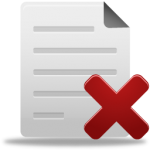 No Long-term Contracts
You can decide when you want to start, for two hours or even a year, it's up to you and we'll work according to your needs. You don't have to worry about a contract with us.

Timely & Accurate
We're punctual, timely and accurate. We take great pride and care about maintaining solid records about your progress and your health!
Get a FREE Assessment Today!
Safe Care Home Support is ready to help you and your family. Contact us today for a FREE Assessment.
Contact Us!
Our Services
The first 24 hours after a procedure can be the trickiest, so Safe Care Caregivers offers round-the-clock after surgery home care and hospital discharge services to keep your loved one safe.
Testimonials
Safe Care Home Support was really helpful to my family. I highly recommend them!
Private Homeowner